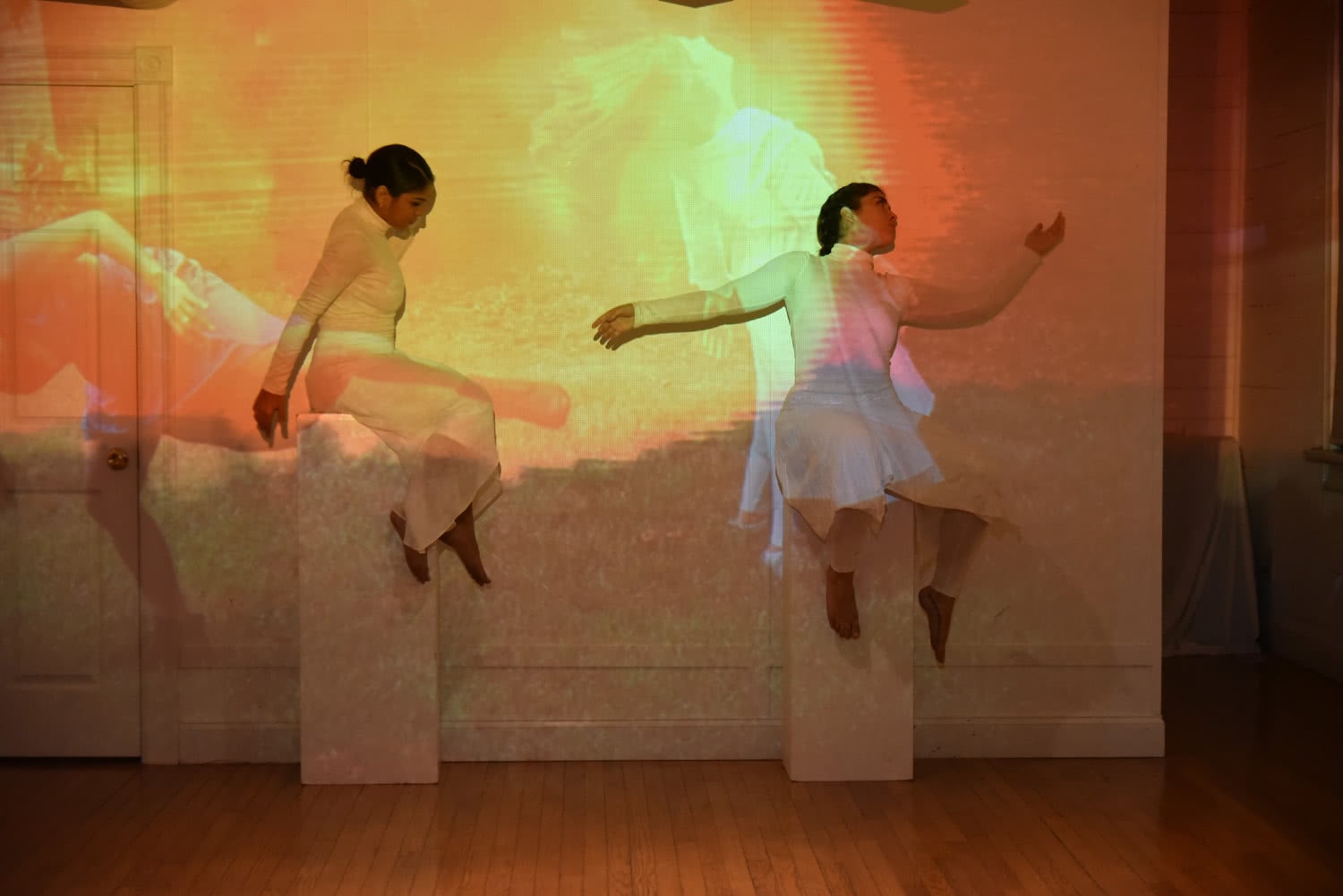 HueArts NYS Brown Paper
Executive summary
The framework of HueArts was created in 2021 to study arts entities founded, led by, and centering Black, Latine, Indigenous, Asian, Pacific Islander, Middle Eastern, and all People of Color (POC) as a New York City project undertaken by Museum Hue in partnership with The Laundromat Project and Hester Street. In February 2022, Museum Hue released the first-of-its-kind HueArts NYC Digital Map with an accompanying Brown Paper containing research findings and recommendations.
This initiative was positively received and the trajectory of the work quickly led to the realization that expanding HueArts throughout the entire state was necessary for a clear survey of the issues. Because of the colossal popularity of New York City as a global creative and cultural hub, arts and cultural entities in other parts of the state do not receive the attention, resources, or acknowledgment they deserve. Yet they are equally valuable to New York's creative and cultural economy, and each serves a critical role in their specific community. While many commonalities between the two groups are likely, we realized that the situation of institutions throughout the state warranted a singular study to understand these entities' unique challenges, advocate for their particular needs, and demonstrate their distinct value.
Therefore, HueArts NYS was created to gather information – stories, experiences, and data – about arts, cultural and historical entities founded, led by, and serving Black, Indigenous Black, Latine, Indigenous, Asian, Pacific Islander, Middle Eastern, and all People of Color in New York State. The aim is to bring greater attention, resources, and acknowledgment to these organizations from funders, legislators, potential collaborators, educators/academia, developers, and arts audiences; and to address the voids that have been created by exclusion from resources.
Our methodology was a mixed-method approach. For quantitative data, we deployed a 37-question survey asking POC-led and founded entities for information on the kinds of programming they offer, the audiences and communities they serve, the neighborhoods in which they work, the languages in which they offer programming, their sources of revenue, and much more. To identify survey participants, we reached out to the entities that would be eligible to be featured on the HueArts NYS Map and Directory, working with staff at the New York State Council on the Arts (NYSCA) and with local arts councils, to ask for referrals to arts entities as well as assistance with publicizing the project. We also received referrals and recommendations from members of the HueArts NYS Advisory Committee comprised of arts leaders of color from across the state. Museum Hue publicized the survey via social media with guidance from public relations consultants Eleven Thirty Six Strategies. We received 53 completed surveys from arts entities, and used data from 45 eligible respondents.
Summary of Findings
Funding & Finance
The entities surveyed operate on extremely limited budgets, and more than half have budgets of less than $50,000.
Entities reported extensive anecdotal experiences with implicit bias in grantmaking, including:

lack of Black, Indigenous, and other People of Color (BIPOC) representation on grantmaking panels

lack of BIPOC input into grantmaking priorities

lack of anti-bias training for grantmaking panelists

burdensome application processes that disproportionately disadvantage small and understaffed organizations such as those surveyed

misalignments between funders' values and priorities and the value that these entities provide.

A lack of available unrestricted funding created extreme challenges for operating and especially for hiring staff.
Staffing & Professional Development
75% of the entities reported one or fewer staff members, and nearly half had zero paid full-time staff
Professional development opportunities are essential and sought-after but difficult to access with staff capacity stretched to the limit
Recognizing Value
The value of these organizations' work is frequently under-recognized and uncompensated. This often includes community service, community representation/visibility, cultural/historical preservation that is not duplicated elsewhere, and education/advocacy work around Diversity, Equity, Inclusion, and Access.
Physical Space & Built Environment
Many of the entities studied did not have stable or sustainable access to administrative and programming space, with 33% operating out of donated spaces and only 12% owning their own space
Advocacy & Community Building
Operating in isolation and "silos" is a tremendous challenge. Regions are separated by great distances with few options for transportation. Many areas have very few – or just one – Black, Indigenous, and all People of Color arts entities. There was a tremendous appetite for more interaction for the purposes of mutual support, shared resources, access to one other's creative output, and advocacy.
Summary of Recommendations
Reading the full Recommendations section at the end of this paper is crucial to understanding the call to action being made by this project. That section contains the complete list of recommendations, accompanied by action steps. Below we highlight and summarize some key recommendations.
Funding & Finance
Create a designated fund for arts and culture entities led by and centering Black, Indigenous, Latine, Asian, Pacific Islander, Middle Eastern, and all People of Color throughout New York State
Ensure greater equity in the distribution of state funds by including more leaders and artists from these entities in shaping grant guidelines and evaluating applications
Allow more arts and cultural entities led by Black, Indigenous, Latine, Asian, and all People of Color to access grant funds, especially for unrestricted support, by making conscious changes to governmental funding practices
Staffing & Professional Development
Create career development opportunities for current and future Black, Indigenous, Latine, Asian, Pacific Islander, Middle Eastern, and all People of Color artists, arts administrators, and leaders
Support continued data collection initiatives about the staffing needs of arts, cultural, and historical entities founded and led by Black, Indigenous, Latine, Asian, Pacific Islander, Middle Eastern, and all People of Color
Recognizing Value
Require publicly-funded decision-making bodies to include Black, Indigenous, Latine, Asian, Pacific Islander, Middle Eastern, and all People of Color arts and culture leaders to share decision-making power
Establish a statewide history and arts and culture passport program that educates the public on place-based history and promotes local knowledge
Physical Space/Built Environment
Invest in long-term sustainability of art, culture, and historical entities that are rooted in "place" and local communities to continue supporting their communities
Advocacy and Community Building/Breaking Down Silos
Foster relationships between Black, Indigenous, Latine, Asian, Pacific Islander, Middle Eastern, and all People of Color arts and culture entities across the state and with sovereign nations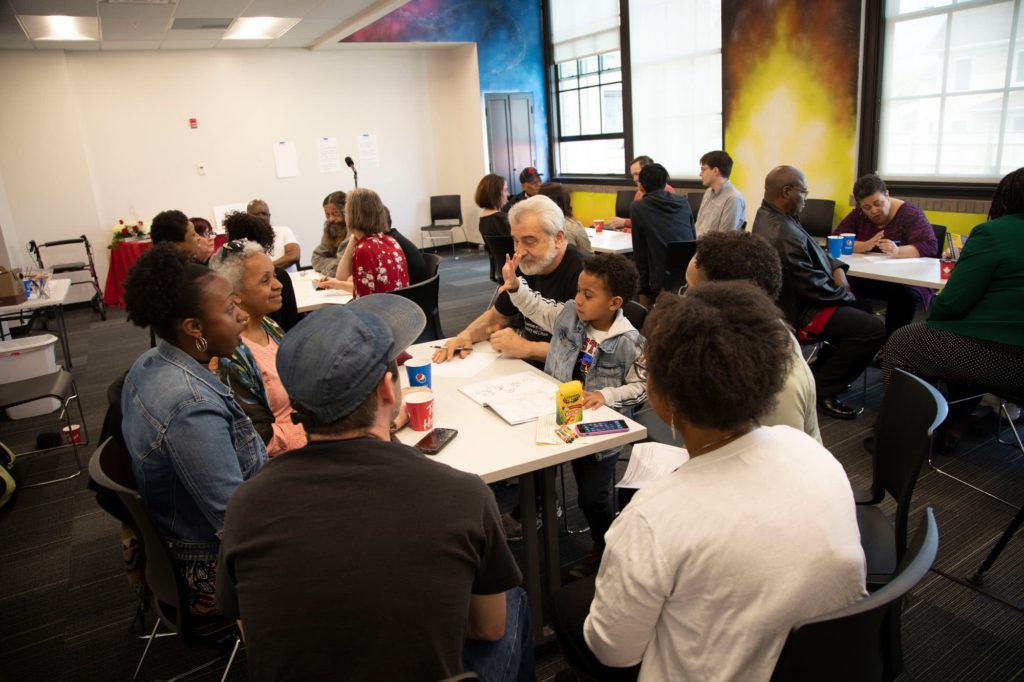 Top Photo: Teatro Yerbabruja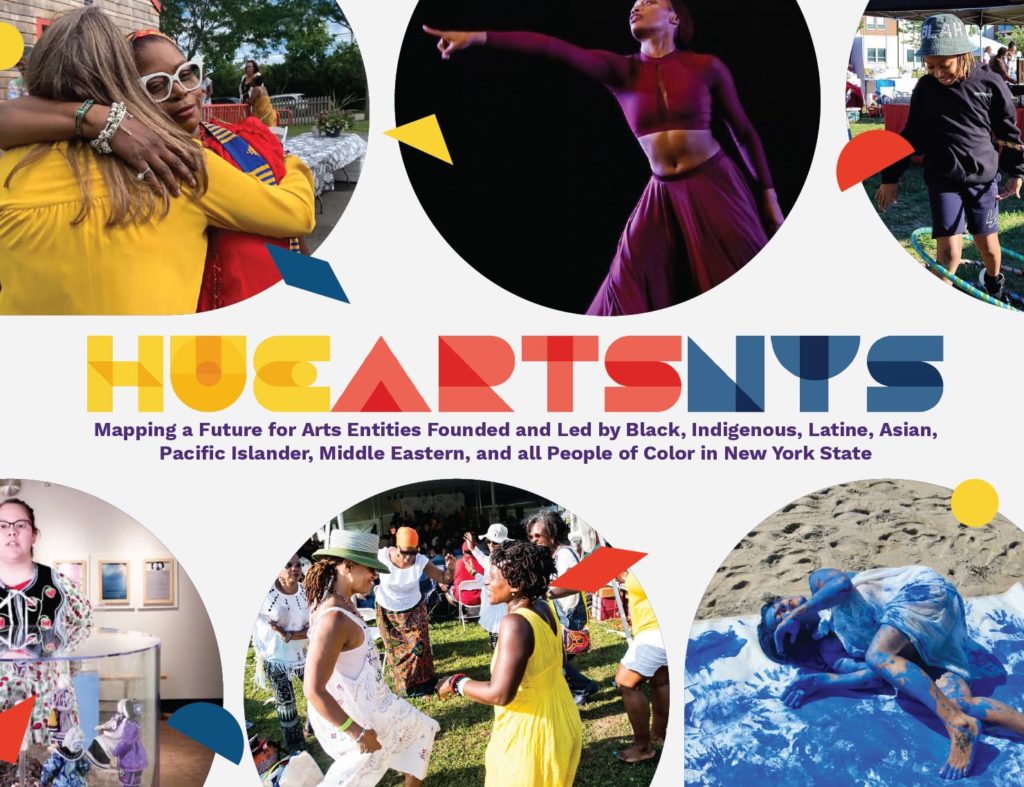 Read our stories, findings and recommendations